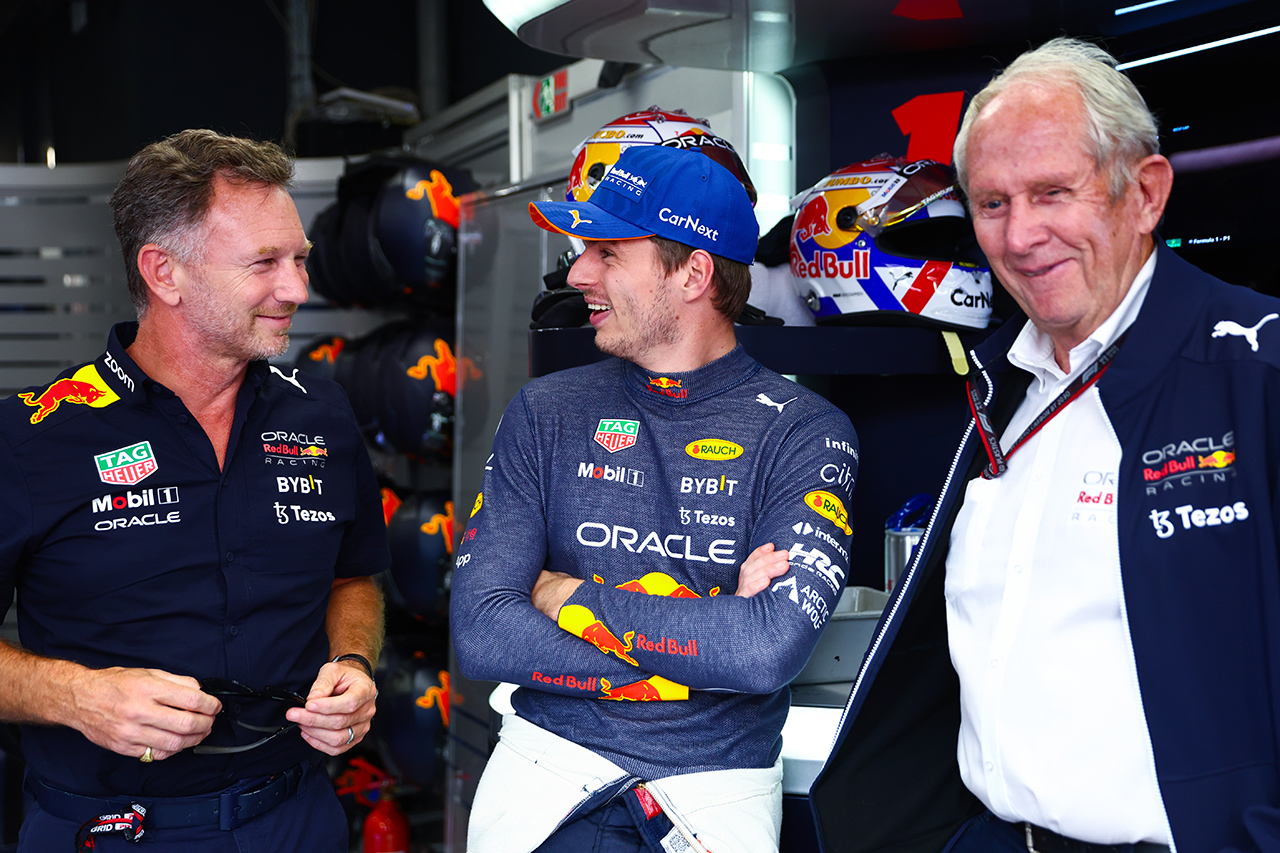 Max Verstappen hailed Red Bull's efforts to build its own F1 power unit from 2026 as "impressive".
After Honda pulled out of F1 at the end of 2021, Red Bull badged Honda's F1 power unit "Red Bull Powertrains" and continues to operate from its base in Milton Keynes.
Additionally, Red Bull is preparing to build a unit that matches F1 regulations for the new F1 engine format that will appear in 2026, but the possibility of a partnership with Porsche has died out due to cultural differences.
And Max Verstappen, who has 26 wins with the Honda/Red Bull Powertrains F1 engine, said he was impressed with what he heard and saw about Red Bull's F1 engine project.
When asked if he had been to the new Red Bull Powertrains factory, Verstappen replied: "I haven't been there yet."
"I met people and of course I heard everything from Christian[Horner]and Helmut[Marko]."
"It's very impressive what they are doing there now and what will happen in the future."
"Last time we were at the factory we already spoke with Christian, but go to the factory next time and see what happens."
"When I'm at the factory, my time is very limited because I'm in the simulator all day and even have media engagements afterwards."
"So I didn't have time to go, but next time I do a simulation session I'll try to cut it short."
He also praised the work invested in the Max Verstappen project. Red Bull Powertrains continues to grow its workforce and continues to acquire engineers from other teams such as Mercedes High Performance Powertrain, the benchmark of F1's 1.6-litre V6 turbo-hybrid era.
"It can't be underestimated and I think we're handling it well," Verstappen said.
"Obviously we have to wait and see until 2026, but everyone is very positive and motivated."
"The new people who have arrived are really excited and it's a new opportunity for them. They seem very happy right now and they want to do something big."
"It's good to have the commitment of many key people in the team, not only on the engine side, but also within the senior management of the team.
"When you have that kind of commitment, you can see the motivation is very high."
Red Bull has already started its own F1 engine made by Red Bull Powertrains for 2026, and it is rumored to be teaming up with Honda, who will return to F1 as HRC, on the hybrid side.

Category: F1 / Max Verstappen / red bull