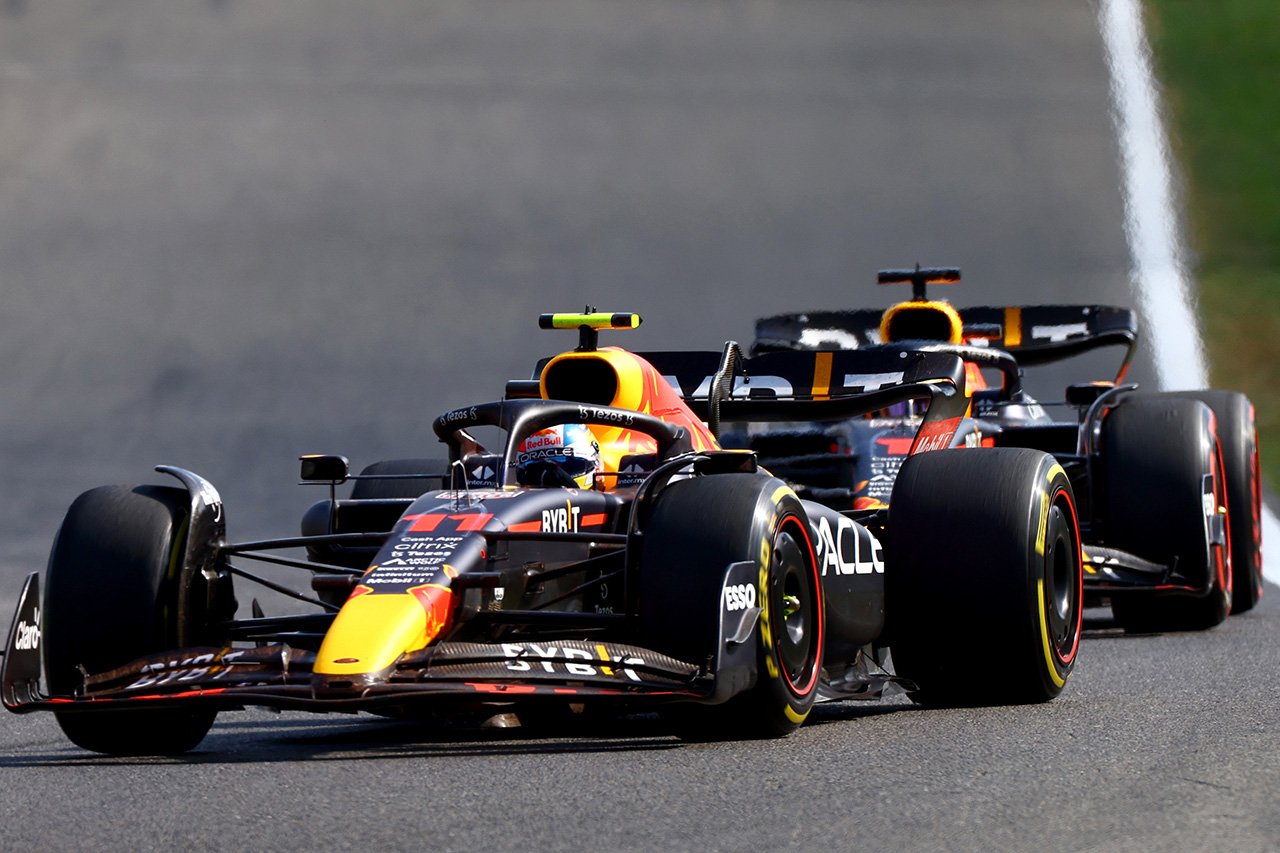 Red Bull Racing says the decision to run the F1 cars of Sergio Perez and Max Verstappen on different floors was partly down to cost reasons.
Red Bull Racing has fitted the RB18s of Sergio Perez and Max Verstappen with different floors since last month's Belgian Grand Prix.
Max Verstappen is using a floor that worked very well at the start of the season, but Sergio Perez has switched to a new version which the two riders have tried in Austria and France. However, the new floor does not appear to have delivered the expected advances.
At last weekend's Zandvoort, Sergio Perez revealed that the new floor didn't seem like the best version and he was struggling to get even skills, but he would stay on the same floor for a few more races.
Red Bull Racing F1 team principal Christian Horner has revealed the prosecution's decision was forced for financial reasons. The team doesn't want to build another old-school floor at this point in the season, subject to cost cap restrictions.
Most of the big F1 teams try to stay under the cost cap, and if the cost performance isn't good, they have to be careful about introducing new parts.
But Christian Horner has played down suggestions that the ground is the reason Sergio Perez has fallen so far behind Max Verstappen's pace in recent Grands Prix.
"It's just a slight difference that we're talking about," said Christian Horner.
"It's mainly due to the availability of spares. I think the difference is probably 0.1s or less than 0.1s."
"But Czech had a tricky race (at Zandvoort) and unfortunately he was passed on the restart. Maybe in hindsight his tire preference was average.
"If I had made the right decision, the soft tire at the end would probably have been the best to attack, but it scored a decent number of points.
Sergio Perez was much more comfortable with the RB18 at the start of the season, but as development progressed he noticed a big change in favor of teammate Max Verstappen.
"I think I was more comfortable at the start," explained Sergio Perez last weekend.
"Every FP1 weekend I was already happy with the balance and I could feel things were going naturally.
"I feel like it gets more and more difficult as the season goes on. Every weekend I have to really deepen the analysis. Well, I'm not so familiar with the car anymore. than before."